DUST CLEANING BRUSHING MACHINE SP200 x2 for woven fabrics
---
Description: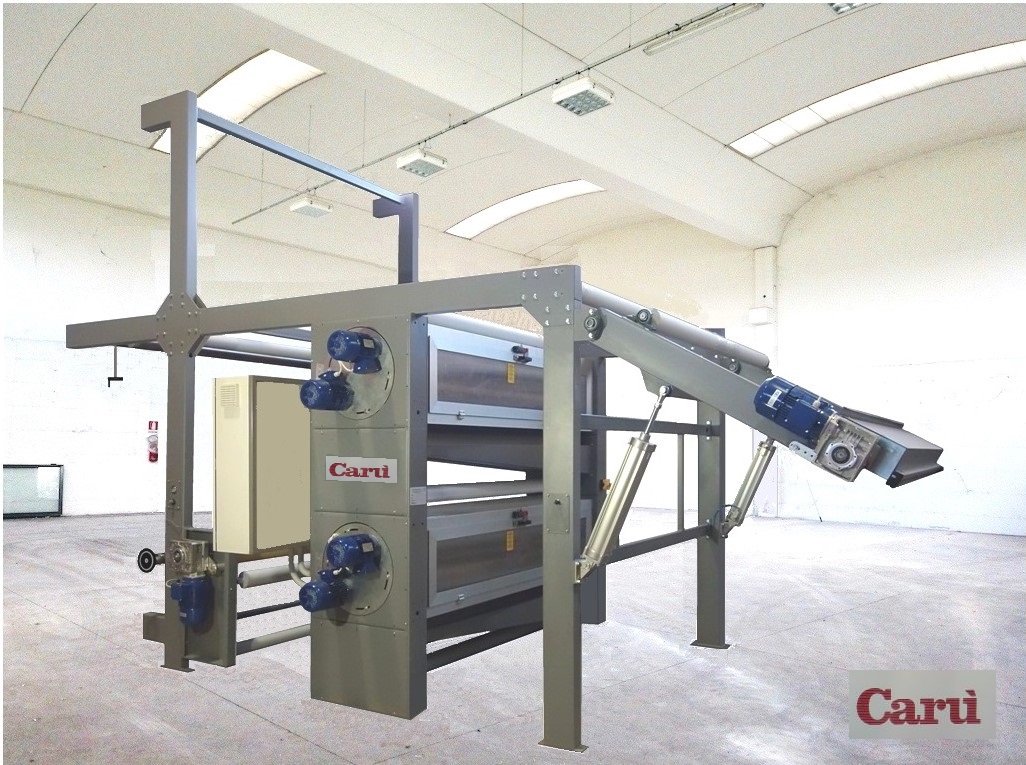 LINT/ DUST REMOVAL MACHINE
SP200 x 2 for woven fabrics
This brushing/cleaning machines is a COMBINATION of three actions:
beating / brushing / sucking.
Beating is made by beaters rollers and brush by the means of brush rollers,
sucking is made from an efficient air sucking system that catch the removed dust / lint and collect them to an external filter unit.
Brushes and beaters rollers are working at the same time on front and on back sideof the fabric to assure the maximum cleaning efficiency.
The entire units is made of mild-steel.
Some parts for their particular constitution and function, are galvanized coating and the frames are treated with epoxy paints.
This brushing/cleaning machines is an efficient group easily applicable
to any other machine or in a line of processing machines.
Its dimension let it to be suitable for different applications.
Additional air blades can be installed in the machine; The air blades are blowing ionised high air pressure that let's the stubborn static dust to be roved easily from fabric surface.
Characteristics:
Machine suitable for heavy woven fabrics as denim, home textile fabrics.
Individual motor for each brush;

4 sets of nylon hair brushes made of helical bristles shape;

High pressure motor fan for air-blades;

2 set of high pressure air-blades;

4 ionized bars positioned inside the air-blades;

Windows for easy access inside the machine;

Load cell or dancing roller for tension control of fabrics;

Electric panel with inverters control for fabric pulling and speed of brushes;

Batching roller at outlet;

Complete suction unit, with motor-fan and filter bags ;